PVE - PRIVATE VIP EXPERIENCE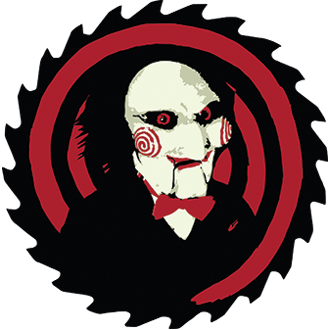 Duration: 1 Hours (approx.)
Location: Las Vegas, Nevada
Product code: Private VIP Experience
The Private VIP Experience grants your group of 4-10 people private access into the Escape Experience.


Reservation Policy:
You must book your date & time online to secure your requested time. ALL SALES ARE FINAL. If you need to reschedule your game, please call or email us at least 48 hours before your scheduled reservation time.
Age Restrictions:
Children under 16 must be accompanied by an adult. Guests under 18 will need a parent or guardian present to sign waiver.
Arrival Times:
Late arrivals will "NOT" be permitted into the Escape Room.
Please consider traffic time or possible delays and arrive 10 minutes early to your start time. We will start without you.
Additional Questions:
Please visit our FAQ Page at:
https://sawescaperoom.com/faq/
Get ready for the one-of-a-kind Official SAW Escape Experience, unlike any other escape room you've ever been to …
If you're a SAW film franchise buff, you're in luck. Our Escape lets you step into some of the franchise's most memorable and exciting experiences.
Not familiar with the films? Not to worry! Here's all you need to know: Jigsaw is a twisted mastermind who creates terrifying tests designed to help participants learn to value their lives (really, go see the films!). Upon entering each room, it's his voice you'll hear over the loudspeaker. When he speaks, listen! His instructions are imperative for your survival in each room, and your chance of escaping without heeding his advice is very slim.

Here are our top five tips for mastering the Official SAW Escape:
TIP 1: You are entering the Escape as a group. In order to ensure that you have the most enjoyable experience, you MUST work together as a Team, and NOT as Individuals. Please respect other players at all times and remember… WORK TOGETHER.
TIP 2: You will receive special flashlights for the Escape. These are designed to work in specific rooms only. When they work, use them wisely as they are designed to help you and the group solve clues.
TIP 3: This is a multi-room Escape. Each room will have a time limit in which you must solve the room. If you fail any room, you will still continue to the next, but keep in mind that each room may hold the clues to surviving future puzzles.
TIP 4: You never know who might be in a room with you. We do use actors as a part of the experience. Listen to them… you never know what valuable clues they may hold.
TIP 5: The Escape rooms are always changing! Clues and traps are updated frequently, so spoilers won't help you.
By confirming your reservation, you agree to the Terms & Conditions located prior to order confirmation.