PRIVATE VIP EXPERIENCE + MERCH PACKAGE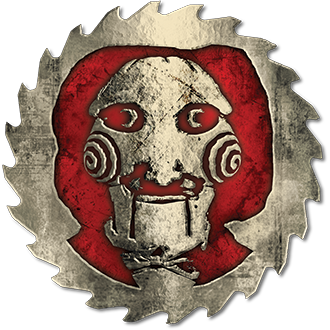 Duration: 1 Hours (approx.)
Location: Las Vegas, NV
Product code: Private VIP Package
The Private VIP Experience + Merch Package grants your group of 4-10 people private access into the Escape Experience with NO other outside ticket holders present during the chosen time. Each ticket holder will receive a SAW Souvenir Package - 1 Photo, 1 Hat & 1 T-Shirt Per Person. A minimum of 4 tickets must be purchased with a maximum of 10 spots available per time slot. If your group has less than 4 people, please contact us to schedule. Ticket prices listed are per person.
Reservation Policy: LATE ARRIVALS WILL NOT BE PERMITTED AND WILL NEED TO BE RESCHEDULED - BASED ON AVAILABILITY AND SUBJECT TO A $20 PER PERSON RESCHEDULING FEE. You must book your date & time online to secure your requested time. ALL SALES ARE FINAL. If you need to reschedule your game, please call or email us at least 48 hours before your scheduled reservation time. Please Note: Reservation changes are subject to a rescheduling fee. If you have a voucher code, please enter it after choosing your date and time. Promotional codes and other discounts may NOT be combined with vouchers, please note that this will potentially delay the booking process and forfeit the selected reservation time.
Age Restrictions: Children under 16 must be accompanied by an adult. Guests under 18 will need a parent or guardian present to sign waiver.
Arrival Times: Late arrivals will *NOT* be permitted into the Escape Room and forfeit their reserved time. Please note that late arrivals are subject to a rescheduling fee. Please consider traffic time or possible delays and arrive 10 minutes early to your start time.



Valid Government Issued Identification Required - For Security and Verification purposes, Valid Government Issued Identification is required for each guest and
will need to be presented upon arrival at The Official Saw Escape Room -
Las Vegas Forms of acceptable identification include valid Drivers License, Passport, Identification Card, etc.
IMPORTANT - PLEASE NOTE: FOR ONLINE CREDIT CARD TRANSACTIONS - CREDIT CARD AND MATCHING GOVERNMENT ISSUED ID MUST BE PRESENTED UPON ARRIVAL WITH TICKETS. FAILURE TO PROVIDE MATCHING IDENTIFICATION AND CREDIT CARD WILL RESULT IN RESCHEDULING THE GAME UNTIL THIS INFORMATION IS PROVIDED. Thank you for your understanding and cooperation.

Additional Questions:
Please visit our FAQ Page at:
https://sawescaperoom.com/faq/
Get ready for the one-of-a-kind Official SAW Escape Experience, unlike any other escape room you've ever been to …
If you're a SAW film franchise buff, you're in luck. Our Escape lets you step into some of the franchise's most memorable and exciting experiences.
Not familiar with the films? Not to worry! Here's all you need to know: Jigsaw is a twisted mastermind who creates terrifying tests designed to help participants learn to value their lives (really, go seethe films!). Upon entering each room, it's his voice you'll hear over the loudspeaker. When he speaks, listen! His instructions are imperative for your survival in each room, and your chance of escaping without heeding his advice is very slim.
Here are our top four tips for mastering the Official SAW Escape:
TIP 1: You are entering the Escape as a group. In order to ensure that you have the most enjoyable experience, you MUST work together as a Team, and NOT as Individuals. Please respect other players at all times and remember… WORK TOGETHER.
TIP 2: This is a multi-room Escape. Each room will have a time limit in which you must solve the room. If you fail any room, you will still continue to the next, but keep in mind that each room may hold the clues to surviving future puzzles.
TIP 3: You never know who might be in a room with you. We do use actors as a part of the experience. Listen to them… you never know what valuable clues they may hold.
TIP 4: The Escape rooms are always changing! Clues and traps are updated frequently, so spoilers won't help you.
COVID-19 Safety Measures
The safety and health of our guests has always been our number one priority. Prior to the state mandated closure, we operated with strict sanitation procedures in place and we will continue to do so. We have listed some of those procedures below.
All rooms will be thoroughly cleaned and sanitized between every group. Rooms are also sanitized several times during each shift using a general utility fogger. The general utility fogger disinfects all hard to reach areas along with areas that cannot be reached normally by guests to ensure we are creating the safest environment possible.
*All pens, clipboards, and other miscellaneous hand held items that are used by guests will be sanitized between each and every group.
*Hand sanitizer stations are positioned at several locations throughout the attraction, as well as at the beginning and end of your game.
*Employees are subject to temperature checks upon arrival to verify they are not symptomatic.
*If you are a guest attending our experience, please note that if you are symptomatic with a cough or fever, or if you feel unwell, you will be denied entry and you will have to re-schedule for a different date.
Prior to the COVID-19 pandemic, we prided ourselves in being one of the cleanest, safest, and most iconic escape experiences in the world. With the many additional measures we are taking we want our guests to feel confident that they are in the safest environment possible while enjoying our immersive experience.
We are happy to assure you that the procedures listed above will not take away from the immersive experience we have created. All of the safety measures will be implemented in a way to keep the experience real and enjoyable.
By confirming your reservation, you agree to the Terms & Conditions located prior to order confirmation.